Today, a home is beyond the four walls. It is a world within a world. It should freely and spaciously allow us to live, work, play, and more having a room for our every small need.
Supremo Series of Homes offering 3, 3.5, 4, and 5 BHK residences are being planned, designed and build catering to every L or S need of your family making it a sumptuous living experience.
The Supremo Series of Homes is a vital and connected part of the Meridian Courts at Westcenter, Kandivali – (W). Two 46 storey towers including podium rooftop deck that is ornamented with the finest selection of lifestyle amenities and recreational facilities.

| BHK | Carpet (Sq. Ft) | Price |
| --- | --- | --- |
| | | |
| | | |
| | | |
| | | |
Link Road(2 minute)
Proposed coastal road (2 minutes)
New Link Road (6 minutes)
Proposed Charkop Metro Stn. (15 minutes)
S.V. Road (20 minutes)
Kandivali Railway Station (12 minutes)
 Malad Station (14 minutes)
Malvani Fire Station (13 minute)
 Ryan International School (17 minutes)
Billabong International School (4 minutes)
Pinnacle High International School (7 minutes)
Carmel of St. Joseph's School (10 minutes)
 Atharva College of Engineeting (9 minutes)
 K.S.E Law College (10 minutes)
Mahavir Nagar (12 minutes)
Uncle' kitchen (9 minutes)
Infiniti Mall (10 minutes)
MCA Sachin Tendulkar Gymkhana (12 minutes)
Inorbit mall (15 minutes)
HyperCity (17 minutes)
Aksha Beach (27 minutes)
Dmart (9 minutes)
Goregaon Sports Club (10 minutes)
 Zenith Hospital (4 minutes)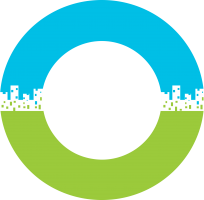 In this competition-driven world, Origin embraces creativity and innovation. We strive to go an extra mile to deliver timeless designs, thoughtful plans and innovative high-tech concepts to transform lifestyles and lives. We make every effort to build a bright future with quality and transparency. Our acres of residential and commercial land provide not only ahead-of-its-time homes but also lucrative investment opportunities.
We believe that it is all about making life more comfortable and offering a better tomorrow.
Please enter the details below to get in touch with us !