Strategically and meticulously designing the right thing in the right place is an art. Shubh Atika is an epitome of this art. Every abode at Shubh Atika is meticulously constructed with the finest imported materials coupled with contemporary designs. Residents here can relish abundant light, pollution-free air and natural ventilation in their thoughtfully designed homes. It also offers an array of top-notch amenities and 24×7 optimum security. One side of Shubh Atika's edifice is for those who get inspired by nature and the other side is for those who prefer to stay connected to the city.
21-story residential complex
21-story parking tower

| BHK | Carpet (Sq. Ft) | Price |
| --- | --- | --- |
| | | |
| | | |
 Western Express Highway (1.3 km)
 Ghodbunder Road ( 2 km)
 MiraRoad Railway Station (3.8 km)
 Bhakti Vedanta Hospital (2.9 km)
 Wockhardt Hospital (2.9 km)
 Tunga Hospital (3 km)
 Kashimira Police Station (2 km)
 Kanakia Police Station (2.3 km)
 Naya Nagar Police Station (4 km)
GCC Hotel and Club (700 m)
Dara's Dhaba (1.3 km)
 Sai Palace Hotel & Gardens Restaurant (1.9 km)
 GCC International School (700 m)
 Sardar Vallabhbhai Patel School (2.3 km)
 St. Xavier's High School (2.6 km)
 Seven Square Academy (2.8 km)
 RBK Global School (3.4 km)
 Brand Factory  (1.1 km)
 DMart (1.1 km)
 Thakur Mall (3.6 km)
 Maxus Mall (4.8 km)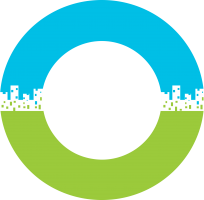 In this competition-driven world, Origin embraces creativity and innovation. We strive to go an extra mile to deliver timeless designs, thoughtful plans and innovative high-tech concepts to transform lifestyles and lives. We make every effort to build a bright future with quality and transparency. Our acres of residential and commercial land provide not only ahead-of-its-time homes but also lucrative investment opportunities.
We believe that it is all about making life more comfortable and offering a better tomorrow.
Please enter the details below to get in touch with us !