For your larger-than-life dreams, we offer large homes. Because who doesn't want to live large in Mumbai city? Who doesn't want to spread their wings? Who doesn't want to have some extra space for themselves?
Origin's Westcenter presents Ultmio Homes that boasts bigger 1 & 2 BHK residences. It provides a host of benefits like a remarkable address that every visionary buyer and investor dreams of and elevates lifestyle to new heights. Westcenter offers residential, commercial and retail space. It grants modern features like rooftop podium deck and premium amenities like landscaped garden, party lawn, kids' play area, jogging track, meditation & yoga space, indoor games room, gymnasium, library, sauna & spa, mini-theatre and more.
The future development includes the upcoming scenic coastal freeway, the planned metro lines connecting eastern & western lines, the Proposed Western Jetty-Water Transport (Passenger & Ro-Ro services) System along the west coast of Mumbai, the upcoming ropeway project and the proposed three six-lane cable-stayed bridges like sea-link Bridge.
It's time for Kandivali city to celebrate, because this is the origin of a bright tomorrow.

| BHK | Carpet (Sq. Ft) | Price |
| --- | --- | --- |
| | | |
| | | |
| | | |
Link Road(2 minute)
Proposed coastal road (2 minutes)
New Link Road (6 minutes)
Proposed Charkop Metro Stn. (15 minutes)
S.V. Road (20 minutes)
Kandivali Railway Station (12 minutes)
 Malad Station (14 minutes)
Malvani Fire Station (13 minute)
 Ryan International School (17 minutes)
Billabong International School (4 minutes)
Pinnacle High International School (7 minutes)
Carmel of St. Joseph's School (10 minutes)
 Atharva College of Engineeting (9 minutes)
 K.S.E Law College (10 minutes)
Mahavir Nagar (12 minutes)
Uncle' kitchen (9 minutes)
Infiniti Mall (10 minutes)
MCA Sachin Tendulkar Gymkhana (12 minutes)
Inorbit mall (15 minutes)
HyperCity (17 minutes)
Aksha Beach (27 minutes)
Dmart (9 minutes)
Goregaon Sports Club (10 minutes)
 Zenith Hospital (4 minutes)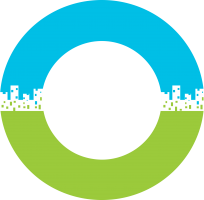 In this competition-driven world, Origin embraces creativity and innovation. We strive to go an extra mile to deliver timeless designs, thoughtful plans and innovative high-tech concepts to transform lifestyles and lives. We make every effort to build a bright future with quality and transparency. Our acres of residential and commercial land provide not only ahead-of-its-time homes but also lucrative investment opportunities.
We believe that it is all about making life more comfortable and offering a better tomorrow.
Please enter the details below to get in touch with us !